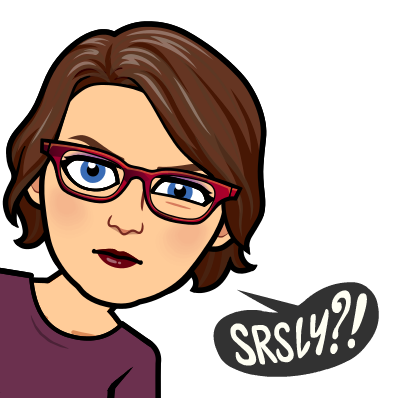 I recently "boosted" a post on the Tax Therapy FaceBook Page. This was the first time I ever did that (I have since boosted one more and I'm going to boost this one). Facebook algorithms being what they are, after I boosted the post I started seeing other posts from my colleagues that said exactly the same thing. Why? Because they were all written by the same author! Each of my colleagues gave credit to the original author of the post—Julie Dailey, EA of Julie's Tax Service. I, unfortunately, did not. I did credit an author because if I am using someone else's work, I want them to get the credit for it. But I did not credit the correct author. After seeing so many other posts that gave credit to Julie, I began wondering why mine had another name on it. I remembered seeing it last tax season, thinking it was great, and copying it into my "ideas" file with the author's name. But I also started thinking that I had read many of Julie's excellent posts during tax season last year and this year and that the piece I shared certainly did sound like her "authorial voice." (I was a writer/editor in Career 1.0, so I know these things.) Concerned, I messaged Julie, who I know from several professional groups on Facebook, and asked her! I told her that I thought I had mis-attributed a piece of her writing to another author. She confirmed that she had written the piece over two years ago. She also told me that she had repeatedly asked the professional to whom I gave credit to attach her name, not his own, to her writing. Julie has no problem with other #taxpros using her writing (which is excellent) as long as she is credited for the work. And she should be credited—it's good writing. And and good writing, like good tax return preparation, looks easy when you're just looking at the end result and not at all the work that goes into getting it right. Needless to say, I was both mortified at the error and furious that some other Enrolled Agent so casually put his name on Julie's work.
But what about that other #taxpro. The one who put his name on Julie's work? Plagiarism is a form of theft. Do you really want to hand your financial identity and the responsibility for preparing an accurate tax return over to someone who is, in effect, a casual thief? I sure hope not. I'm posting this first (as always) to urge you to "choose wisely, choose well" when choosing someone to prepare your tax returns, but also to ensure you that I am committed to maintaining my professional integrity, which includes admitting when I have made an error and doing everything in my power to correct that error once made. I have apologized to Julie, I have edited the incorrect ad/post, and I'm paying to boost this post for double the amount of time of that first post in the hopes that it reaches whoever may have seen the original, incorrectly attributed post so that they can be made aware of the true author of that piece of work.
No one would have known (except me and Julie) if I had not chosen to broadcast my error but, as Aldo Leopold said "Ethical behaviour is doing the right thing when no one else is watching—even when doing the wrong thing is legal." Tax Therapy is committed to maintaining the highest ethical standards. Julie, if you're reading, I know you don't think this mess is my fault, but I do hope you will accept again my sincerest apologies for the foul up.
Amber