I'm no fool. I know three things usually come to mind when people start to think about doing their taxes: TurboTax, CPAs, and that big franchise that does all the advertising. All of those are perfectly viable solutions, but there are other options. You should choose the option that best meets your needs.
Do It Yourself With Software: Whether you choose a package like TurboTax or file online for free through the IRS website, this option will work for many people who have a basic understanding of what needs to be done and whose tax situation is relatively uncomplicated. When I say "relatively uncomplicated" I mean that you are a W2 employee with a minimal number (or no) itemized deductions and only basic banking and investment accounts. Of course many tax credits, especially the Earned Income Credit and those related to education expenses add complexity to returns as does buying healthcare insurance through the marketplace. If you claim child or education related credits, are filing head of household, or bought marketplace health insurance you still may want to consult a tax professional even if the rest of your return is fairly simple. Tax Court was held in Albuquerque last week and over half of the cases related to these types of issues many of which could have been avoided with proper return preparation.
Pay a Professional: If you own your own business, have a rental property, have brokerage accounts that are not retirement accounts, are eligible for the Earned Income Tax Credit, have higher education expenses, have income in more than one state, or any number of other "complicating factors" it may be in your best interests to consult a tax professional. I know that the tax software companies want you to believe you can have a rental property or own your own business and still do your taxes yourself, and maybe you can, but the consequences of failure are relatively high so maybe you don't want to. If you decide you don't want to it's important to realize you have more options than a CPA or a Tax Attorney. You can choose an Enrolled Agent or what is known as an "unenrolled preparer." What follows is a brief description of each type of professional and what they can and cannot do for you.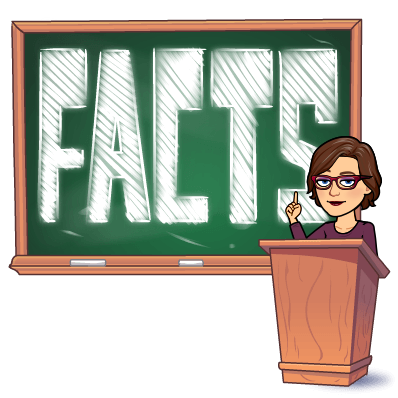 CPA (Certified Public Accountant)
CPAs are licensed by a state licensing authority (and many states recognize other states' licenses). CPAs are authorized by the IRS to represent taxpayers before the IRS (including collections and appeals) in the event of an examination (an audit). They cannot represent taxpayers if the tax matter is elevated to Federal District Court or Tax Court, for that you will need an attorney. It is important to note, however, that not all CPAs are experienced in tax preparation. CPAs are, by definition, accountants. Many specialize in financial accounting and auditing, but have little to no knowledge of tax accounting and/or tax return preparation. That's OK, but it is important to ask, if you are considering hiring a CPA to prepare your tax return, how much tax return preparation experience s/he has. It's also important to ask if s/he specializes in individual or business tax returns or has other specialized experience that you may need. Tax returns for truck drivers, clergy, pilots and flight attendants, and expatriates and other international clients have unique requirements and not all tax professionals have experience in those areas.
Pros: CPAs are licensed and can represent you before the IRS (whether they prepared your return or not).
Cons: Can be expensive and might be "overkill" for some taxpayers. Not necessarily experienced in tax return preparation so check to make sure.
Tax Attorney
Like CPAs, attorneys are licensed to practice by their state bar and, again, many states recognize other states' licenses. Tax attorneys are also authorized by the IRS to represent taxpayers in examinations and before collections, and in appeals. They are also authorized to represent taxpayers in Federal District Court and Tax Court. Again, however, not all tax attorneys have experience actually preparing income tax returns. If you need representation in an audit or before the IRS or a court in a tax matter an attorney is a great option. For preparing returns an attorney may not be your best option unless your tax situation is highly complex and you need someone with a thorough background in tax law. It is important to keep in mind that while all attorneys can represent you in tax matters, not all attorneys specialize in tax matters. If you have a tax matter for which you are hiring an attorney it is in your best interest to get one who specializes. The tax code is too big and too complicated for most general practitioners.
Pros: Attorneys are licensed and can represent you before both the IRS and in Tax Court and Federal District Court (whether they prepared your return or not).
Cons: Same as with CPAs, they can be expensive, might be overkill for basic return preparation, and may be more experienced in representation than with actual return preparation matters.
USTCP (United States Tax Court Practitioner)
I took the test to obtain this credential early last month. The exam is extremely difficult, is only offered in Washington D.C. every other year, and has a pass rate of less than 20%. I will find out if I passed sometime in April and if I did then I have to complete my application to practice (including getting letters from two practitioner sponsors). Pass or fail, I know much more about your representation rights than I did when I started studying.
Update September 2019: I passed. The pass rate was, once again, under 20%. 143 people sat for the exam; 22 passed. I can now represent you beyond IRS Appeals and into Tax Court. A proper attorney, licensed by a state bar, will be required if appealing the Tax Court decision is necessary.
USTCPs are basically tax attorneys in all but name. They are not licensed by a state bar, but they are authorized to represent taxpayers before the IRS and in Tax Court (but not Federal District Court or U.S. Appeals Courts). The interesting thing about many USTCPs is that they often start as paid tax return preparers and decide to add advanced taxpayer representation to their services offered.
Pros: Can represent you even if they didn't prepare your return at all levels of the IRS and in U.S. Tax Court. Specialize in representation involving tax matters so they are tax law experts. Often experienced in tax return preparation.
Cons: Might be expensive. Hard to find (there aren't many of them).
EA (Enrolled Agent) – That's Me.
"An enrolled agent is a person who has earned the privilege of representing taxpayers before the Internal Revenue Service. Enrolled agents, like attorneys and certified public accountants (CPAs), are generally unrestricted as to which taxpayers they can represent, what types of tax matters they can handle, and before which IRS offices they can represent clients."
Additionally, many EAs had experience preparing tax returns before deciding to obtain the EA credential and many offer both return preparation and representation services. Note that some EAs may specialize in one area or the other, but they are usually competent at both.
Pros: Many offer different price structures for return preparation and representation. Can represent you before all levels of the IRS. Credential and continuing education focus exclusively on tax matters and ethics. Credential covers all aspects of federal taxation: individual, business, return preparation, representation, professional ethics.
Cons: Cannot represent you in Tax Court or Federal District Court. You'll need a USTCP or an attorney for that.
Annual Filing Season Program Record of Completion
This program is open to unenrolled (non-EA, CPA, Attorney) PTIN holders. It offers limited representation rights to tax practitioners who fulfill the requirements. AFSP participants receive a record of completion that allows them to represent clients before IRS customer service staff (not collections or appeals officers) and only for taxpayers whose returns they have prepared. AFSP participants are required to pass a 100-question basic knowledge test each year, obtain a minimum number of continuing education credits during the previous year, and agree to abide by Treasury Circular 230 (whose requirements govern enrolled preparers). It's the most basic credential one can obtain as a paid tax return preparer. That said, it does provide a limited amount of evidence that a CPA or an Attorney has some experience in tax matters. Many EAs, and some CPAs and attorneys, choose to hold this designation in addition to the higher credentials simply because of how the IRS promotes the program.
Pros: The record of completion is fairly easy to obtain and hold so it may be easier to find a practitioner who holds it. Because of the lower requirements it is also less expensive to hold and this may be reflected in the price of your return. Demonstrates a certain level of seriousness or commitment to the return preparation profession.
Cons: Representation rights are extremely limited. In the absence of any other credentials, it's the absolute minimum level of credentialing for a competent tax preparer in my opinion.
Unenrolled Preparer (PTIN Holder)
While those who have obtained the AFSP record of completion are also considered unenrolled preparers they do have limited rights to represent you if they prepared your return. Unenrolled preparers who have only a PTIN are not even allowed to write a letter for you even if they prepared your return. Some of them may do it, but they are acting outside the scope of their authority.
Pros: Probably widely available. Probably lower prices. No continuing education or ethics requirements. Little (if any) accountability.
Cons: May not be available outside of tax season. No representation rights. If you have a problem you will have to hire another professional to represent you.
Many tax practices (both independent and the franchises) have more than one type of credentialed tax preparer in the office. You should always choose a tax professional based on your needs, but sometimes it's OK to choose a less-credentialed preparer if they have access to a more experienced and/or more credentialed person in the office (and you feel confident that they can recognize when they need help and that they will get it when they need it). Deciding on price alone is rarely the best option. Remember, your tax professional often maintains your entire identity (both financial and personal) in their files. Take your time to find the right practitioner and to build a lasting relationship with him/her. You won't regret it.
Still not sure? Read what the IRS has to say here.